Scarlett Coarse Cracked Corn 50LB
Give the lively foragers and ground feeders that come to your yard a nutritious food source with this cracked corn. The corn is a good source of protein and fiber and also makes a great addition to customized seed mixes. Designed to attract a variety of ground-feeding birds, including Jays, Pigeons, Doves, Pheasants, Quail and more, the cracked corn also appeals to other wildlife such as squirrels and chipmunks.
Gravel perfect for driveways and many other applications!
Offered By: BDK Feed and Supply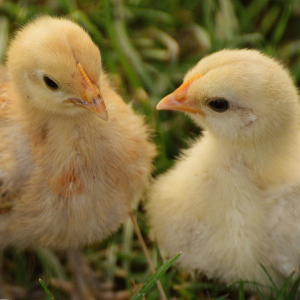 Baby Chicks, First Come First Serve!
Offered By: BDK Feed and Supply
About us
Established in 2009, BDK (formerly known as BDK Feed and Supply) has proudly served our customers and community. BDK is a family owned and operated business committed to providing our customers with quality affordable products. Our recent move and expansion has allowed us to stock more products and add to our vast product offering. With over 12,000 items we can offer customers a true "One Stop Shop" experience. From Farm Feed, Pet Supplies, Lawn and Garden, Lumber and Hardware we have you covered. If you do not see a product that you need - ask about our special order service - BDK has access to over 100,000 products.