Diamond Crystal® Winter Melt® Ice Melter
Manufacturer: Diamond Crystal Salt
The Ice Melt Standard™. At temperatures around 15°F and higher Winter Melt® Ice Melter sets the standard by melting more ice than its expensive counterparts.
Made with pure salt, Winter Melt® Ice Melter is the natural choice to melt ice in temperatures as low as 5 °F / -15 °C. Always a cost-effective way to maintain your driveways, sidewalks and walkways on icy, cold days. And depending on the strength of a storm, or how strong you feel on that particular day, it comes in a variety of convenient sizes for the job at hand.
Gravel perfect for driveways and many other applications!
Offered By: BDK Feed and Supply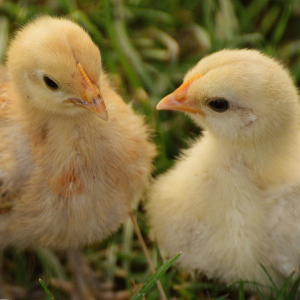 Baby Chicks, First Come First Serve!
Offered By: BDK Feed and Supply
About us
Established in 2009, BDK (formerly known as BDK Feed and Supply) has proudly served our customers and community. BDK is a family owned and operated business committed to providing our customers with quality affordable products. Our recent move and expansion has allowed us to stock more products and add to our vast product offering. With over 12,000 items we can offer customers a true "One Stop Shop" experience. From Farm Feed, Pet Supplies, Lawn and Garden, Lumber and Hardware we have you covered. If you do not see a product that you need - ask about our special order service - BDK has access to over 100,000 products.