{category.name}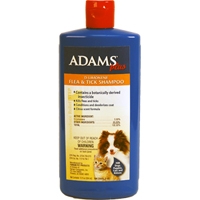 D-Limonene flea & tick shampoo is for dogs and cats. With a pleasant citrus scent D-Limonene kills fleas & ticks while conditioning the coat, and deodorizing. Also contains a botanically derived insecticide.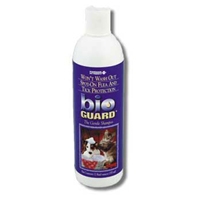 Bio Guards gentle, water-based formula lathers up quickly, rinses out easily, yet wont wash out the protection of your pets flea and tick control. Non-irritating, pH-balanced formula cleans and conditions the coat and leaves a fresh, clean scent. Safe for dogs, cats, kittens and puppies of all ages. Safe for people, too.
UPC: 745158200208
Manufacturer: Halo Pet Food
This natural solution is a powerful blend of aromatic herbal oils with lasting residual effect. This versatile herbal dip can be used in shampoo, in a spray bottle with water, or on any fabric or cloth collar. It helps soothe irritated skin, keeps pets pest free and smelling great, ensures a healthy, clean, and safe environment. Safe for pets of any age and may be used around the house and in sleeping areas too.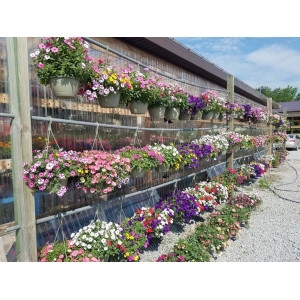 While Supplies last, hanging baskets are $13.99 or 3 for $40! Not valid with any other discounts or sales.
Offered By: BDK Feed and Supply
While supplies last, vegetable flats now just $9.99! Not valid with any other discounts or sales.
Offered By: BDK Feed and Supply
About us
Established in 2009, BDK (formerly known as BDK Feed and Supply) has proudly served our customers and community. BDK is a family owned and operated business committed to providing our customers with quality affordable products. Our recent move and expansion has allowed us to stock more products and add to our vast product offering. With over 12,000 items we can offer customers a true "One Stop Shop" experience. From Farm Feed, Pet Supplies, Lawn and Garden, Lumber and Hardware we have you covered. If you do not see a product that you need - ask about our special order service - BDK has access to over 100,000 products.